New Beginnings Course
This accredited course is a one-on-one, hands-on, live training to perform limited OB/GYN ultrasound scans at your site.  The New Beginnings Course consists of access to an Online Applied Didactic & Skills section two weeks before the in-center training, your one-week in-center training, access to the online section for 2 more weeks, and a year subscription to our monthly Nurse Sonographer Enhancement Series. This course gives 37.5 CUEs.
Knowledge Boost Course
This course is an accredited follow-up to Limited OB/GYN ultrasound training with a skills assessment done as a requirement to show continuing education in the new scope of practice, usually done annually. This course gives 6 CUEs.
Early Pregnancy & Scanning Skills Course
This course is an accredited  Limited OB/GYN ultrasound training with a focus in a 3-6 week gestational age pregnancy.  This course gives 16 CUEs.
Here's what Nurses have to say about our trainings...
"The hands-on scanning with the instructor present and the anatomy play-doh time was most helpful to me" – Salina, KS
"More confident and self assured with scanning" – Salina, KS
"Most helpful was the repetition throughout the training" – Richfield, MN
"I loved so many days with an instructor present " – Richfield, MN
"Excellent workbook keeping it simple with lots of ultrasound images" – Richfield, MN
"The visual of the mom's body to help understanding the fetal position so helpful, thank you." – Rochester, MN
"I love the hands-on right off the bat" – Dubuque, IA
"Great classroom time with fun workshop and lots of ultrasound images" – Anchorage, AK
"We wish she could have stayed longer" – New Windsor, NY
"My confidence is improved; my skills are improved, and I know what my weaknesses are" – Marysville, CA
"Most helpful. Explaining our own image strips, and looking at ultrasound pictures in the workbook" – Dayton, TN
"I found most helpful reviewing the anatomy and scanning patients, and the critique during my scan session" – Tifton, GA
Roxanne Kalata Ertel, BA, RDMS Owner/Instructor
A professional with over 30 years of experience in Medical Imaging including Nuclear Medicine, Diagnostic Medical Sonography, and Magnetic Resonance both in private and hospital corporations. She has also been Clinical Instructor and Educator for Nuclear Medicine and Diagnostic Medical Sonography, and co-authored training delivery systems in the nurse sonographer field. Her passion is ultrasound; now she is able to help others acquire this passion. She is a member of Soroptimist International, Aglow International and graduate of 49B Lions Leadership Academy.
Roxanne is an approved trainer with Heartbeat International and CareNet.
See her Linked
profile for recommendations.
CV available upon request.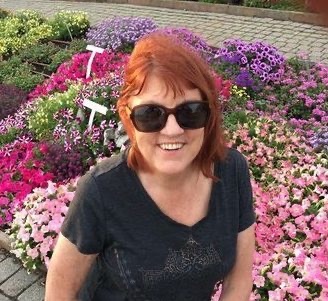 Cindy Ellis,
RDMS,  LM - Clinical Instructor
A professional with over 30 years of experience in OB/GYN and General diagnostic ultrasound imaging.  She is ARDMS certified in OB/GYN.  She has been a clinical ultrasound instructor for 28 years in both hospital and OB/GYN office settings for 2 ultrasound colleges here in Western NY.  She was also a Florida Licensed Midwife for many years working in birth centers and performing home deliveries.  She is excited about using her experience, knowledge, and skills through serving God and teaching others OB ultrasound, as well as learning from others.
Tarena Canela, RDMS, RVT - Clinical Instructor
Tarena Canela holds an Associate of Science in Diagnostic Medical Sonography and is registered with the American Registry for Diagnostic Medical Sonography. Tarena has been a sonographer for over a decade and is passionate about obstetric sonography. Her favorite part of her job is demonstrating the miracle of life! Tarena has used her knowledge to follow God's calling to a local pregnancy center where she is clinic coordinator and lead sonographer. She enjoys teaching others how to perfect their skill in sonography, to get the best images possible while creating a relaxing environment for clients. 
Amy Qassis, RDMS - Clinical Instructor
I have 27 years of experience as a registered diagnostic medical sonographer. My background is in general ultrasound imaging, but I have spent the majority of my career specializing in OB/GYN. I assisted with student training in a hospital setting, which led to 5 years of teaching the art of producing optimal imaging in an ultrasound school. I spent the last four years as the medical services manager at a pregnancy center serving women in Maryland, Virginia and the D.C area. This position gave me the opportunity to serve vulnerable women by demonstrating the miracle of life.
I am excited to be a part of a team that supports pregnancy centers while also providing tools to help sonographers improve their skills.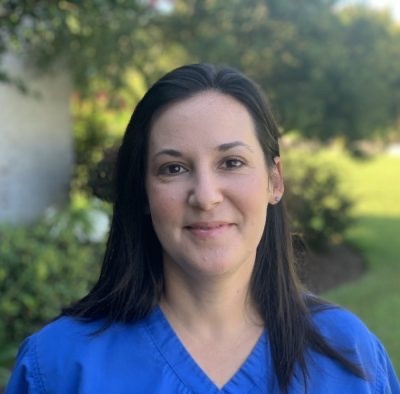 Nancy Lonsberry,
RDMS, RVT 

- Clinical Instructor

Nancy has 17 years of experience as a medical sonographer performing general, OB/GYN, and vascular ultrasounds.  She has assisted in the training of ultrasound students in the hospital setting and has enjoyed working alongside students helping them to master their new skills.  She currently volunteers in a pregnancy center in her hometown performing ultrasounds.  Through ultrasound, Nancy has a desire to help clients that come into the pregnancy center see and realize that the life they have growing inside them is a blessing and a gift from God, and she looks forward to working with others to help them master the skills they will need to do the same.
Sara Saunders - Administrative Assistant
Sara has been a homeschooling mom of 4 children for over 20 years.  In addition to homeschooling, she also runs several home-based businesses.  These experiences have given her skills that support Forget-Me-Not Ultrasound.  She looks forward to this new chapter in her life and blessing others along the way.